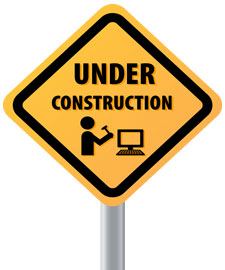 Creating A Website
This page guides you through the six basic steps involved in creating a web site, from selecting and registering your web site domain name through arranging for web site hosting, designing and coding your web site, and monitoring your completed web site's traffic and performance.
Six Website Creation Steps
The six steps are as follows:
Conclusion
Well, if you have reached this point on the page, checking out the links as you've progressed, you have learned a great deal about building a web site! Of course there is still a lot more to learn, but you have the basic outline. Come back and see us again, and visit our Home page for more info about these web site tools.
---
Disclaimer: Our editors have reviewed the products and services
mentioned on this page but do not represent
their merchantability or fitness for any particular purpose.
---
Copyright © Zeducorp. All rights reserved.
Guide to Creating A Web Site